Was digging through my computer and found these older outfit pics that I somehow forgot to post. They were taken during last school year's Fall 2010 semester for a thread on the AAAC clothing forum. I've also included, thanks to my otherwise vestigial clothing memory, prices at which I've gotten each item to support the idea of thrifting and spending on a budget.
I will be posting new articles and more current pictures in the coming days so keep in touch.
Back to school picnic, orange and black belt are my school colors.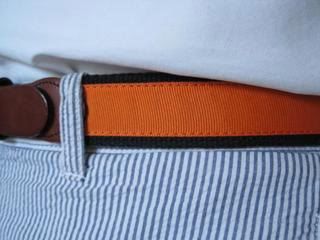 -RL OCBD, inherited from my father
-Leatherman LTD surcingle belt, $28, Elizab.com
-J Crew seersucker shorts, $15, buying forum via Styleforum.com
-LL Bean Blucher Moc, ~$50 via gift card on Craigslist, LLBean.com
-Hamilton Khaki Field Watch, ~$65, Ashford.com

Stormy day at school. Rubber mocs sockless of course.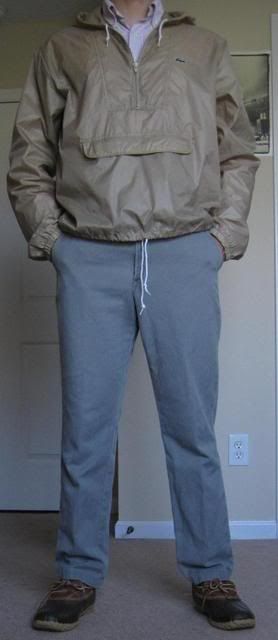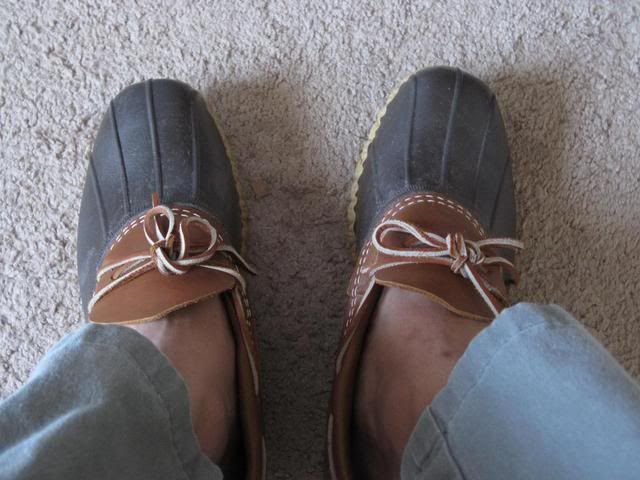 The guy on right was kinda my inspiration. From "Take Ivy" via The

Trad

.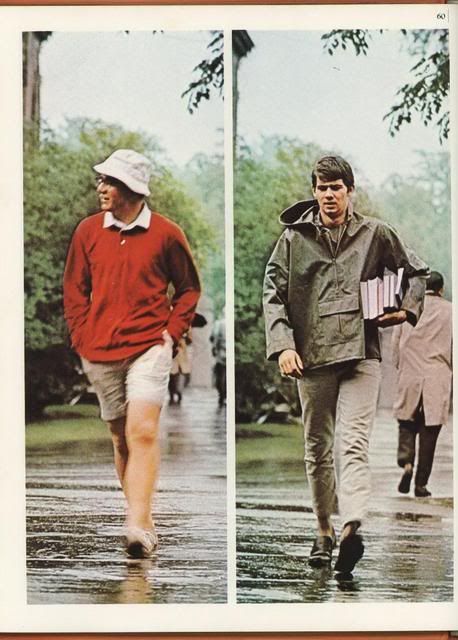 -1980s Lacoste anorak (a very preppy rain jacket), inherited from my father
-BB university red stripe OCBD, $20, BB factory store
-Duck Head fatigue chinos, ~$8, eBay
-LL Bean Rubber Moc, ~$40 via gift card on Craigslist, LLBean.com
Grad school convocation, required to dress up a bit.

-Anderson Little Blue Blazer, thrifted for $5
-LL Bean OCBD, $20, LLBean.com
-BB #1 repp tie, $15, BB factory store
-Lands End chinos, $20, LandsEnd.com
-BB argyle socks, $6, BrooksBrothers.com
-Cole Haan penny loafers, eBay, $50
-RL belt, $5, Craiglist

House party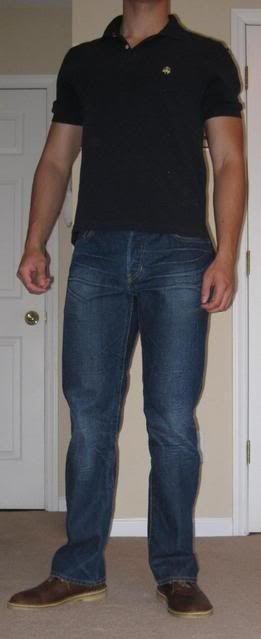 -BB polo, ~$10,
Styleforum.com
-RL Rugby jeans, gift
-Clarks Desert Boots, ~$60 after Bing cashback, Shoebuy.com